The California Community Colleges is the largest system of higher education in the nation, with 2.4 million students attending 112 colleges. Our colleges provide students with the knowledge and background necessary to compete in today's economy. With a wide range of educational offerings, the colleges provide workforce training, basic courses in English and math, certificate and degree programs and preparation for transfer to four-year institutions.
You are able to find a community college, apply to community college, and learn about financial aid just by clicking on the links!
Click on the school name you're interested in to learn more information and obtain resources:
Santa Barbara City College (SBCC)
Cuesta College (San Luis Obispo)
Oxnard College
Moorpark College
Ventura City College
San Diego City College
Pasadena City College
Los Angeles City College
Glendale Community College
Allan Hancock Community College 
 
---

Santa Barbara City College (SBCC)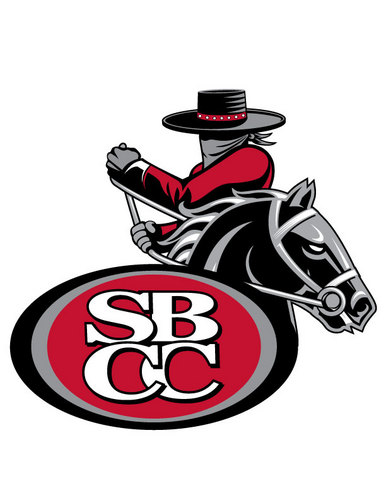 Santa Barbara City College is a comprehensive community college serving the south coast of Santa Barbara County. Established in 1909, SBCC is renowned as the #1 community college in the nation. The college has a wide range of associate degree and certificate programs, as well as transfer programs that provide the first two years of study toward the baccalaureate degree. Students are attracted to SBCC by virtue of its outstanding faculty, small classes, state-of-the-art facilities, student support services and incredible location.
Cuesta College has a long history, which dates back to the late 1960s. It is a history of teaching at off-campus instructional sites. Through the years, Cuesta has taught in Cambria, Morro Bay, Atascadero, Shandon, Paso Robles, Templeton, Arroyo Grande, and Nipomo.
 
In fall 1998, the college opened the North County Campus on its 105-acre site in Paso Robles. The campus, built almost exclusively with private gift support, has grown from 1,200 students the first semester to 3,000 day and evening students in spring 2012. The site began with modular buildings to be used until permanent buildings were approved by the state. In the summer of 2005, the first permanent building opened to students: The Fox Family Building. This building houses Allied Health, Math, and Science. The college broke ground for a second permanent building in spring 2010: The North County Campus Learning Resource Center. The Learning Resource Center was completed in fall 2011 and began serving students in spring 2012. The building was named in honor of donors Dale and Mary Schwartz and dedicated May 24, 2012.
 
The South County Center is an off-campus evening instructional site at Arroyo Grande High School, provided in cooperation with the Lucia Mar Unified School District. During the spring 2012 semester, 600 evening students were served at this site.
 
Cuesta College now serves more than 11,000 students at all college locations. The college has become a center for community use by individuals, families, and community groups on an extended-day and year-round basis.
Helpful Links: 
Oxnard College is a fully accredited public community college providing quality academic and career programs
since 1975. Ideally situated on California's Central Coast, Oxnard College was founded on 118 acres in south Oxnard and is experiencing major reconstruction as part of the Measure S Bond-funded expansion of the Ventura County Community College District. Admission to the college is open to any adult who is able to profit from instruction and opportunities for enrichment. High School juniors and seniors may also attend Oxnard College concurrently, tuition free. More than 800 classes in 60 areas of study are offered. Clas schedules are posted on the Oxnard College website at www.oxnardcollege.edu. Contact the Oxnard College Student Information Center at (805) 986-5800, ext. 5907, for information in English and Spanish and to arrange a campus tour.
Helpful Links:
Financial Aid
Tuition and Fees
Extended Opportunity Programs and Services (EOPS) 
Moorpark College opened September 11, 1967, with 2,500 students. The campus is located at the eastern edge of the city of Moorpark and is one of the most beautiful community colleges in California. The 150-acre campus is a short drive from the Thousand Oaks/Agoura Hills areas and is situated near the city of Simi Valley. It includes 15 buildings, a football stadium, track, other athletic facilities, an exotic animal compound, and an observatory. MC offers two semesters throughout the year (Fall and Spring) in addition to a summer session (May through August).
The Moorpark College student body includes approximately 15,000 students ranging in age from 11 to over 70, with most of the students between 18 and 30 years old. 55% are women and 45% are men, while 65% attend during the daytime and 35% in the evening. 38% carry less than six units and 33% carry 12 or more units. Minorities make up over 18% of the students. Approximately 150 foreign students from 52 different countries are enrolled at Moorpark College. 
The Accrediting Commission is an institutional accrediting body recognized by the Commission on Recognition of Postsecondary Accreditation and the U.S. Department of Education. 
Helpful Links: 
Ventura College is fully accredited by the Western Association of Schools and Colleges, an institutional accrediting
body recognized by the Council on Post-Secondary Accrediting and the US Department of Education. Ventura College is home of the Ventura College Promise, a grant underwritten by the Ventura County Foundation that pays for the first year at Ventura College for all newly-graduated Ventura County high school seniors or GED recipients, regardless of family income or grade point average. 
Ventura College, one of the oldest comprehensive community colleges in California, provides a positive and accessible learning environment that is responsive to the needs of a highly diverse student body through a varied selection of disciplines, learning approaches and teaching methods, including traditional classroom instruction, distance education, experiential learning, and co-curricular activities. It offers a course in basic skills and English-language learning; programs for students seeking an Associate's Degree, certificate or license for job placement and advancement; curricular for students planning to transfer; and programs to meet worker and employer needs. The college is a leader in providing instruction and support for students with disabilities. With its commitment to workforce development in support of the state's and region's economic viability, Ventura College takes pride in creating transfer, career technical and continuing education opportunities that promote success, develop students to their full potential, create lifelong learners, enhance personal growth and life enrichment and foster positive values for successful living and membership in a multicultural society. 
Helpful Links:
Apply & Enroll
Areas of Study
Cost of Attendance
Financial Aid 
San Diego City College is a multicultural institution committed to providing open access to all who can benefit from instruction and to meeting the diverse and ever-changing educational, cultural, and economic needs of the urban core and surrounding communities of San Diego. As City College prepares world citizens in the twenty-first century, we recognize that the aim of education is the development of the whole person who is prepared to be an active citizen and to participate in a global community. We are committed to the tradition of academic freedom and responsibility and to maintaining a climate that promotes learning, understanding and respect for students, faculty, staff, community, and the environment.
San Diego City College Provides:
Lower division and general education courses that lead to Certificates, Associate Degrees or transfer to a four-year college or university; Career technical education programs that meet specific industry needs, upgrade the employment skills of students and fulfill licensing requirements of the state of California as well as contribute to the economic development of our region; Basic skills instruction to assist all students in meeting their educational goals; and essential student support services for all students.
Why Should You Study At Pasadena City College?
Pasadena City College is a top-rated, two-year community college that serves more than 30,000 students every semester. The college is world-renowned for its high-quality education and extensive range of general education, transfer, certificate, and associate degree programs.

Widely recognized as a transfer leader, PCC ranks in the top five of community colleges in the state that transfer students to local universities, including the CSU and UC system, USC, Art Center College of Design, Caltech, and more.

PCC can meet a variety of educational needs with more than 60 academic and 70 Career and Technical Education programs as well as Extended Learning fee programs, Online Education, and the PCC Community Education Center

Classes are offered days, evenings, weekends, online, and on television.

PCC partners with the community providing occupational programs to train firefighters, dental assistants, paralegals, and many more professionals.

PCC offers generous financial aid and scholarships to students and awards nearly $28 million in student aid every year.

Nestled in the foothills of Pasadena, California, home of the annual Tournament of Roses Parade and Rose Bowl football game, PCC has educated more than a million students since its founding in 1924.