The California Community Colleges is the largest system of higher education in the nation, with 2.4 million students attending 112 colleges. Our colleges provide students with the knowledge and background necessary to compete in today's economy. With a wide range of educational offerings, the colleges provide workforce training, basic courses in English and math, certificate and degree programs and preparation for transfer to four-year institutions.
You are able to find a community college, apply to community college, and learn about financial aid just by clicking on the links!
Click on the school name you're interested in to learn more information and obtain resources:
Santa Barbara City College (SBCC)
Cuesta College (San Luis Obispo)
Oxnard College
Moorpark College
Ventura City College
San Diego City College
Pasadena City College
Los Angeles City College
Glendale Community College
Allan Hancock Community College 
 
---

Santa Barbara City Collete (SBCC)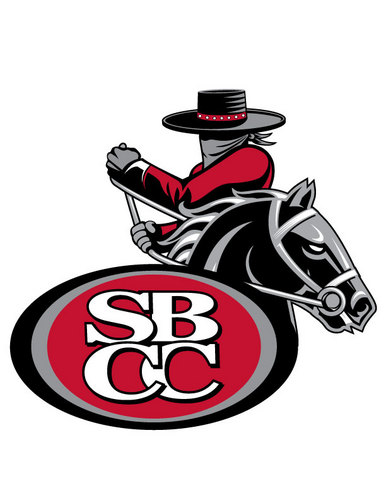 Santa Barbara City College is a comprehensive community college serving the south coast of Santa Barbara County. Established in 1909, SBCC is renowned as the #1 community college in the nation. The college has a wide range of associate degree and certificate programs, as well as transfer programs that provide the first two years of study toward the baccalaureate degree. Students are attracted to SBCC by virtue of its outstanding faculty, small classes, state-of-the-art facilities, student support services and incredible location.
Cuesta College has a long history, which dates back to the late 1960s. It is a history of teaching at off-campus instructional sites. Through the years, Cuesta has taught in Cambria, Morro Bay, Atascadero, Shandon, Paso Robles, Templeton, Arroyo Grande, and Nipomo.
 
In fall 1998, the college opened the North County Campus on its 105-acre site in Paso Robles. The campus, built almost exclusively with private gift support, has grown from 1,200 students the first semester to 3,000 day and evening students in spring 2012. The site began with modular buildings to be used until permanent buildings were approved by the state. In the summer of 2005, the first permanent building opened to students: The Fox Family Building. This building houses Allied Health, Math, and Science. The college broke ground for a second permanent building in spring 2010: The North County Campus Learning Resource Center. The Learning Resource Center was completed in fall 2011 and began serving students in spring 2012. The building was named in honor of donors Dale and Mary Schwartz and dedicated May 24, 2012.
 
The South County Center is an off-campus evening instructional site at Arroyo Grande High School, provided in cooperation with the Lucia Mar Unified School District. During the spring 2012 semester, 600 evening students were served at this site.
 
Cuesta College now serves more than 11,000 students at all college locations. The college has become a center for community use by individuals, families, and community groups on an extended-day and year-round basis.
Helpful Links: 
Oxnard College is a fully accredited public community college providing quality academic and career programs
since 1975. Ideally situated on California's Central Coast, Oxnard College was founded on 118 acres in south Oxnard and is experiencing major reconstruction as part of the Measure S Bond-funded expansion of the Ventura County Community College District. Admission to the college is open to any adult who is able to profit from instruction and opportunities for enrichment. High School juniors and seniors may also attend Oxnard College concurrently, tuition free. More than 800 classes in 60 areas of study are offered. Clas schedules are posted on the Oxnard College website at www.oxnardcollege.edu. Contact the Oxnard College Student Information Center at (805) 986-5800, ext. 5907, for information in English and Spanish and to arrange a campus tour. 
Helpful Links: